About96 Esports online betting – Gaming, Streaming, Competitions, Tournaments, Teams, Players
Esports is a new charm nowadays, where people love to compete each other globally through their PCs and gaming consoles. This makes it more interesting for wagers to indulge in esports online betting where gamers play online competitions. These competitive gaming tournaments are streamed online and have tournaments, teams, and professionals competing with each other.
We at about96 pride ourselves on being the most dedicated esports betting brand globally, deeply immersed in the industry. Beyond our commitment to gaming, ensuring your security and financial well-being during online betting is a top priority. Operating under the license in Curacao, our adherence to regulatory standards is unwavering, complemented by unparalleled customer service.
Our platform About96 incorporates cutting-edge features synonymous with modern betting sites, including mobile and live betting options, diverse payment methods, and enticing welcome bonuses. However, our commitment extends beyond mere functionality. About96 isn't just another sportsbook; we're poised to revolutionize the sports betting landscape.
Esports betting: Gaming Tournaments Online Available at About96
Watching your favorite team inching closer to victory is undoubtedly thrilling, but the excitement reaches a whole new level when you have a personal stake in the game. The surge of adrenaline is incomparable when your predictions are backed by a tangible bet. With About96, the thrill of mobile betting amplifies the entertainment as you cheer on your chosen side.
Whether it's the nail-biting moments of a close match or the joy of witnessing your favorite player excel, every high and low becomes a part of your betting journey. About96 app offers a seamless mobile betting experience, allowing you to place bets anytime, anywhere. The platform not only covers popular esports titles but also delves into niche games, providing a diverse range of options for enthusiasts.
What sets About96 apart is the satisfaction derived from accurate predictions. It's not just about the joy of cheering; it's about the substantial reward awaiting you when your foresight proves right. By putting careful thought into potential outcomes, your engagement with esports transcends mere fandom, becoming a strategic and rewarding experience.
Explore the extensive selection of esports games available on About96, ranging from top-tier titles to unique and niche offerings. The platform ensures that you have a plethora of choices to elevate your esports betting experience. So, whether you're a seasoned bettor or a novice looking to add a layer of excitement to your favorite games, About96 caters to all, making every moment of your esports journey memorable and satisfying.
League of Legends
Riot's MOBA is an essential inclusion in any esports compilation, standing as a phenomenon with a massive casual player following and arguably the industry's finest sponsorship integrations. Devoting substantial effort to curate League of Legends (LoL) esports, Riot has garnered both significant viewership and financial support, indicating a successful approach.
Choosing the Right Betting Site
Selecting the ideal platform for your Volleyball bets is crucial. The best Volleyball betting sites stand out by not only covering major events but also by providing enticing odds. If you're contemplating where to place your Volleyball bets, About96 comprehensive guide on Volleyball betting markets serves as a compass, It provides welcome bonuses and VIP rewards to the bettors.
Dota 2
Dota 2 caters to those seeking a complex pastime. The journey to mastery demands thousands of hours, akin to taking the red pill and glimpsing the Matrix's intricate code. Despite the steep learning curve, Dota's enduring popularity attests to its captivating nature. Over the years, it has maintained its status as one of the foremost games. Notably, The International, a colossal esports event, stands as a mandatory spectacle for all enthusiasts.
Call of Duty
Despite being commonly perceived as a mainstream casual shooter, Call of Duty (CoD) has evolved into a legitimate esports contender. While its Americanized and commercialized nature may raise eyebrows among traditional gaming enthusiasts, the undeniable reality is that CoD has established itself as a formidable esports entity. The extensive sponsorship deals, awards ceremonies, and various play modes may not align with the preferences of the average gaming fan, inducing a cringe-worthy reaction. However, the results speak for themselves.
The Call of Duty League has demonstrated remarkable growth, particularly when compared to the Overwatch League, as evidenced by superior viewer numbers on YouTube. This achievement is not to be taken lightly, considering CoD's massive casual player base. The convergence of a widespread casual audience with a burgeoning competitive scene renders Call of Duty a noteworthy subject for closer examination. In essence, beyond its facade as a mainstream shooter, CoD has emerged as a significant player in the competitive esports arena, commanding attention and respect.
CS: GO
After two decades, Counter-Strike: Global Offensive remains a powerhouse, consistently dominating Steam's charts. Since transitioning to free-to-play, it effortlessly surpassed Dota 2's player numbers. CS's strategic and intense gameplay continues to draw a global fan base, delivering spectacular esports highlights annually.
Valorant
For a smoother alternative to CS, consider Valorant. Developed by the creators of LoL, it aims to rival CS:GO. Positioned as the upcoming esports sensation, Valorant has attracted major organizations and top players, suggesting it could succeed in claiming CS:GO's throne.
Rainbow Six Siege
Rainbow Six Siege diverges from traditional tactical shooters. Unlike its predecessors, the game focuses on punishing pre-plan phases and guiding AI commando members. It stands out with an endlessly replayable multiplayer format, featuring close quarter encounters in a partially destructible environment. The game's unforgiving gunplay adds to its appeal, offering a high-fidelity experience not seen in other titles.
Overwatch
Blizzard's significant influence in shaping the esports landscape is undeniable, and its ambitious pursuit of success in Overwatch reveals a strategic shift toward financial gains. The objective was to rejuvenate the team-based FPS genre, a goal largely accomplished. Simultaneously, they sought to elevate competitive gaming by establishing an extensive franchised league. This endeavor attracted substantial investments, with major financiers committing astronomical sums to secure slots in the league. The outcome of this venture remains uncertain, and the initial dreams of global dominance have likely faded into the past. Blizzard's move reflects a blend of innovation in game design and a shrewd business strategy, intertwining gaming excellence with the pursuit of substantial financial returns. The success of Overwatch and its associated league will ultimately determine the legacy of Blizzard's latest esports venture.
FIFA
FIFA, akin to soccer (or football, your call), involves one player managing all the superstars—a successful esports formula, embraced by numerous boomers entering the digital realm amid the pandemic.
NBA 2K
NBA 2K captures the essence of real basketball, channeling teamwork into one player's efforts. When live games aren't available, they become a satisfying substitute for both viewers and bettors, offering a fun, immersive experience behind the controller.
CoD Mobile
Call of Duty Mobile delivers the same exhilarating experience as its main counterparts, creating a global stir in the esports scene. The game includes both battle royale and multiplayer modes, drawing attention worldwide. The annual World Championship finals boast a substantial $1 million prize pool, attracting elite players from across the globe. Launched in October 2019, Call of Duty Mobile made history with one of the largest releases in mobile gaming. This colossal gaming phenomenon continues to captivate players with its intense gameplay and lucrative competitive landscape.
Free Fire
Garena Free Fire enjoys immense popularity, boasting over 100 million active players and hosting lucrative professional tournaments with millions in prizes. About96 is deeply committed to Free Fire betting, providing comprehensive Free Fire odds on our site for major events like the Free Fire World Series and others.
PUBG
PUBG stands tall in the Battle Royale genre, captivating millions in its esports realm. About96 covers key PUBG events like the Continental Series, Nations Cup, and Global Championship, offering a prime platform for PUBG betting enthusiasts with a plethora of exciting opportunities.
Wild Rift
About96 specializes in Wild Rift betting, the mobile version of League of Legends, played by over 8 million worldwide. We extensively cover tournaments like Horizon Cup, Icons Global Championship, and Wild Rift League. Check our site for comprehensive Wild Rift odds whenever there's action to bet on.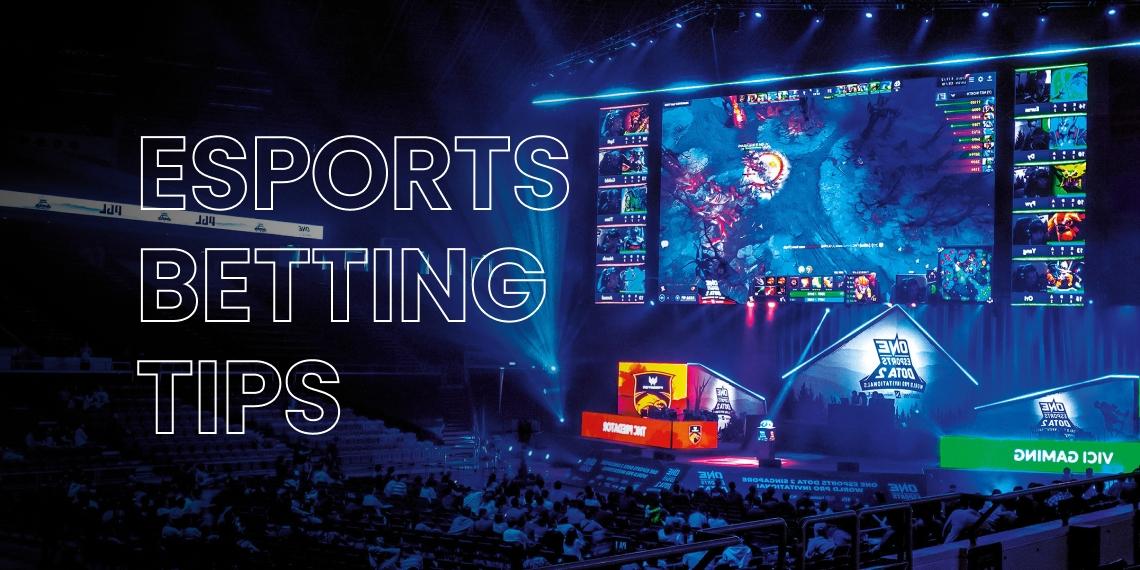 About96 Online Sports betting: Other Wagering options
No doubt soccer – or, you know, football for you non-US visitors – is the big behemoth, with competitions like the Champions League and the Premier League at the forefront of everyone's mind but we also offer markets for a variety of other popular sports like basketball, tennis, Cricket, kabaddi, live casino, cards, slots, and many more as part of our sports betting setup.
Football
Football captivates billions, offering an astonishing array of matches. With about96 encompassing numerous leagues and tournaments, our platform ensures you access all the football betting odds you seek for betting, catering to diverse preferences.
Basketball
About96 has your basketball betting needs covered, whether it's NBA or NCAA action. Basketball's widespread popularity extends beyond North America to Europe. Our comprehensive betting options encompass all major leagues for an exciting wagering experience.
Cricket
Cricket is all about adventure, thrill, last ball deciders, different formats like test, ODI, T20, teams, venues, batters, bowlers, fielders, emotions, team games, and a lot for bettors. We at about96 have a cricket betting option for all. Where wagers can explore their options for different kinds of bets.
Tennis
Bet on the beauty and excitement of tennis with legendary players like Roger Federer and Rafael Nadal at About96. We cover every tournament, offering tennis betting odds from the Australian Open to the US Open. Don't miss a single match!
Kabaddi
Kabaddi is an Indian sport extremely popular, and so is kabaddi betting, where wagers place bets on different odds, action lines, equations, and a lot more. Other than that you can explore the about96 website for more information on it.
Volleyball
This game is played by both men and women, immensely popular around the globe. About96 Volleyball betting guide unveils the intricacies of Volleyball, offering a strategic foundation for both spectators and aspiring bettors.
Casino
Here at about 96, we have online live casino from cards, slots machines to daily cashback offers, VIP rewards, spin the wheel and a lot more are there for casino enthusiasts.
About 96 Awesome Welcome Bonuses – We've got you covered
Discover our enhanced welcome bonuses, designed to be exceptionally user-friendly for newcomers, unlike others in the industry. Many bonuses elsewhere are nearly impossible for the average user to redeem, demanding seven or eight times the initial deposit in bets. Uncover industry insights, including details on questionable practices, by exploring the 96.com app!